Hysterectomy – Not the Promised Magical Fix
If you've been diagnosed with uterine fibroids and advised to undergo a hysterectomy, stop for a minute and consider this: Surgical removal of your uterus could be a life-altering operation, and not necessarily in a good way. Before you go in for this radical surgery, learn about its repercussions. Hysterectomy is often offered as the only solution for symptomatic uterine but many less-invasive options are available to treat fibroids safely and effectively.
Hysterectomies are More Common than Necessary
Hysterectomies (surgical removal of the uterus) are the second most common operation performed in women in the United States. The surgery can involve additional procedures like removal of the ovaries, fallopian tubes, and cervix. Hysterectomies are most commonly performed to treat pain and bleeding caused by uterine fibroids, a condition that two-thirds of women develop by age 50.1 
Interestingly, while the number of alternate, minimally-invasive procedures for benign problems like uterine fibroids has been growing, hysterectomies continued to be performed at the same rate, roughly 500,000 each year in the U.S.2 Studies show that alternatives to hysterectomy are being underused. What's more, nearly 1 out of 5 hysterectomies for benign problems are unnecessary.3  
38% of Women under 40 Subjected to Hysterectomy for Non-Cancerous Conditions
Post-Hysterectomy Risks can be Significant
Surgeons often recommend a hysterectomy to women who do not want any more children. It seems like the easiest option. Why keep the uterus when you don't need it? Right? Removing the problematic organ will solve all the issues. Not so. 
A hysterectomy is not a magical fix. Removing the uterus can have side effects ranging from bladder dysfunction to pelvic pain, scarring, and the inability to have orgasms. The risk of going into early menopause is two times higher after a hysterectomy.4 Hysterectomies in women under 35 can lead to mental health problems like depression. The operation can also increase the risk of congestive heart failure. Women who've had hysterectomies are at risk for obesity, heart disease, and high blood pressure, with the risks being higher in younger women.
Hysterectomy Offered More than Other Options
Black women are 2.4 times more likely to have a hysterectomy than white women and less likely to be offered less invasive options. No every hospital or gynecologist is equipped to perform some of the newer minimally invasive procedures. So, a hysterectomy maybe the only option for the gynecologist to offer. But it may not be in the patient's best interest. That's why patients should do their own research and dig into options.
Black Women Subject to Hysterectomy
2.4x
more than White Women
Be Your Own Advocate
If you're suffering from pain, bleeding, and other symptoms due to uterine fibroids or another benign condition, be prepared to be offered a hysterectomy – and do not hesitate to ask for options. If you're confident in asking for alternatives, it changes the dynamic of the conversation with your
gynecologist
. It may be that you do need a hysterectomy, but you should make sure that your healthcare provider has considered all the options. 
Talk about the chances of the alternatives being successful for your problems. And if you have difficulty getting answers, do not hesitate to get a second or third opinion. Hysterectomies are so common that the conversation can get there very quickly, especially in women who are done with childbearing. But it's important to slow down and consider the effects this operation will have. Make sure you're doing the right thing by asking, "But what about other options?"
Non-Surgical UAE
One of the alternatives to hysterectomy for the treatment of uterine fibroids is
uterine artery embolization
(UAE). It is a minimally invasive technique in which an interventional radiologist blocks the blood supply to the fibroids, causing them to shrink with resolution of symptoms. UAE is safe and effective and should be considered no matter the size or number of fibroids you have before deciding on invasive surgery. Patients return home the same day without any hospital day and recover in 2 to 7 days, as opposed to 4 to 8 weeks with surgery. Recovery is fast and the risk of complications following UAE is significantly lower compared to hysterectomy.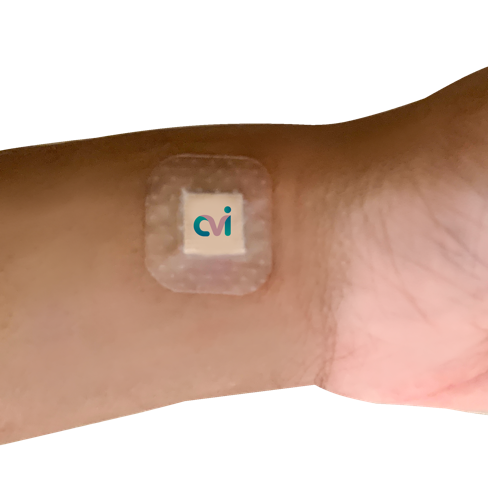 Don't wait for your fibroids get larger. 
Contact us and see if you a candidate for the non-surgical UAE procedure.
Marsh EE, Al-Hendy A, Kappus D, Galitsky A, Stewart EA, Kerolous M. Burden, Prevalence, and Treatment of Uterine Fibroids: A Survey of U.S. Women. Journal of Women's Health. Vol. 27, No. 11. 
Wright JD, Herzog TJ, Tsui J, et al. Nationwide trends in the performance of inpatient hysterectomy in the United States. Obstet Gynecol. 2013;122(2 Pt 1):233-241. 
https://www.elsevier.com/about/press-releases/research-and-journals/nearly-one-in-five-women-who-undergo-hysterectomy-may-not-need-the-procedure
Rizk B, Fischer AS, Lotfy HA, et al. Recurrence of endometriosis after hysterectomy. Facts Views Vis Obgyn. 2014;6(4):219-227.