Myomectomy involves the surgical removal of a fibroid. Typically, this option is presented to young women who want to preserve their uterus. With removal of the fibroids, there is improvement in symptoms such as menstrual bleeding and pain after the surgery. However, patients treated with this surgery can experience regrowth of fibroids, along with a recurrence of symptoms.1 You are more like to experience fibroid regrowth after myomectomy the younger you are and the more fibroids you have; in addition, smaller fibroids tend to get left behind. There is a non-surgical procedure called fibroid embolization however that is just as effective, explained further below.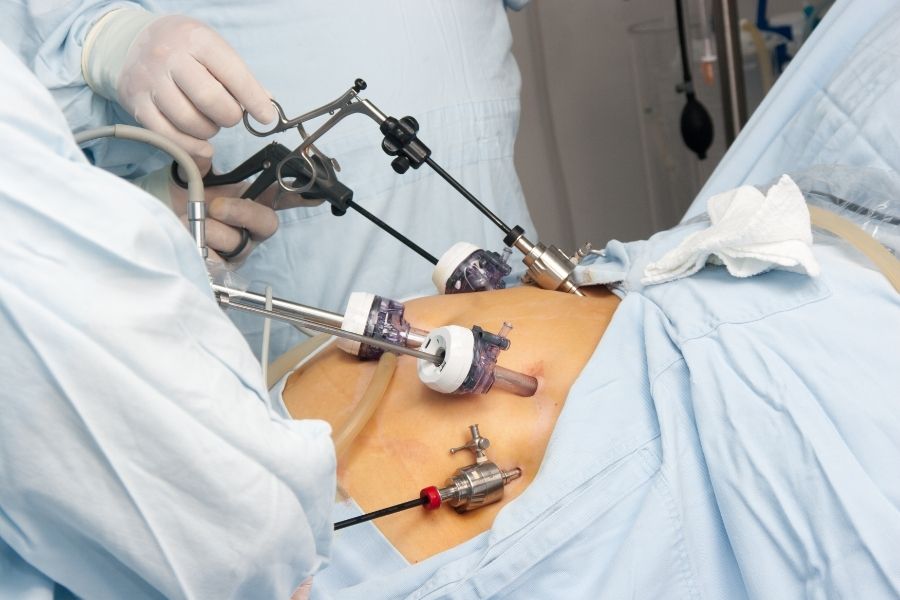 Myomectomy can be Performed in 1 of 3 Ways:
Abdominal Myomectomy – The most invasive technique of the three, this is performed through a traditional abdominal incision (similar to what would be done during a C-section). If you receive this style of myomectomy, a C-section would then be recommended for any future pregnancies. After fibroids are removed, several layers of stitches are used to repair your uterine muscle, abdominal wall, and skin.
Laparoscopic or Robotic Myomectomy – If your fibroids are small and not rooted too deeply within the muscle of the uterus, laparoscopic myomectomy may be an option. This involves several small abdominal incisions to facilitate the placement of a scope into the abdomen to allow direct visualization. Robotic myomectomy surgery allows a surgeon to control movement of the instruments from a separate console rather than by hand. If there is difficulty during this procedure the surgeon may convert the operation to an open abdominal myomectomy. 
Hysteroscopic Myomectomy – If your fibroid is inside the uterine cavity (submucosal) this approach is an option. The approach is similar to a D & C (dilation & curettage). Fluid is used to expand the uterine cavity and the fibroid is then scraped off the uterine wall. This is not an option for subserosal or intramural fibroids, so if you have multiple types of fibroids this may not be the best option.   
Do You Really Need a Myomectomy?
Each of these three methods is still major surgery, involving general anesthesia, bleeding and infection risks, and possible hospital stay. Because of its invasive nature, myomectomy may compromise the uterine wall if there is significant scarring and infection, putting a woman's fertility and future pregnancies at risk.2 Part of every myomectomy consent is possible hysterectomy because there can be significant bleeding or complication that can occur. Why take the risk if there is a non-surgical treatment option? Determination of which myomectomy procedure is most appropriate involves evaluation of where the fibroids are growing, the degree of discomfort they are causing, and whether a woman wishes to have children in the future.
Non-Surgical Uterine Fibroid Embolization (UFE) Treatment
In contrast to myomectomy, the UFE procedure is far less invasive, yet equally effective at controlling symptoms.3 With myomectomy the fibroids are surgically cut out of the uterine wall, where as the UFE treatment blocks the main flow to the fibroid using a tiny catheter causing it to shrink and die.
During a UFE treatment our interventional radiologist places a tiny catheter into the artery of the uterus using ultrasound and x-ray guidance. This allows the treatment to be performed without surgical incisions. Then small beads are placed into the fibroid's vasculature lodging into and blocking the fibroids blood flow and nourishment. The blood flow to the uterus however is still preserved, which can be seen on the follow up MRIs.
As the fibroids shrink in size, the patient's symptoms resolve over the next 4-8 weeks. The procedure is performed with a local anesthetic and moderate sedation and thus the UFE can be done outside the hospital in our state of the art vascular center, which does not require an overnight stay. This procedure can be performed safely on patients of any age, because of its limited invasiveness and absence of general anesthesia. Additionally, because the incision made is so small, little scarring occurs, thus making it a more appealing choice for younger women who want to maintain a scar-free abdomen.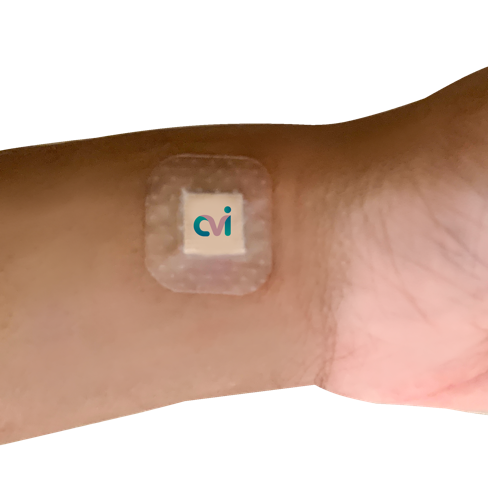 Please note that although we strive to protect and secure our online communications, and use the security measures detailed in our Privacy Policy to protect your information, no data transmitted over the Internet can be guaranteed to be completely secure and no security measures are perfect or impenetrable. If you would like to transmit sensitive information to us, please contact us, without including the sensitive information, to arrange a more secure means of communication. By submitting this form you consent to receive text messages from CVI at the number provided. Msg & data rates may apply. Msg frequency varies. Unsubscribe at any time by replying STOP.
UFE vs Myomectomy—Which is Right for You?
Far and away, the biggest difference between the two procedures is the degree of invasiveness. With its increased level of surgical involvement, myomectomy carries an increased risk of infection, scarring, blood loss, and potential for reactions to the anesthetic used. There is also an increased risk of needing a complete hysterectomy. Recovery time can vary quite a bit—some patients have little post-op pain and can return to normal life within several days, but for others, a several week's time is needed to recover. 
Following a UFE, women are encouraged to limit their activities for 2-7 days to allow for healing. This includes avoiding heavy lifting and high impact exercise. Pain is generally minimal and most patients can get by with OTC pain medication to manage it. 
Depending on your type of fibroids, or the amount present, UFE may be preferable over myomectomy for women who wish to bear children in the future. Removing a large number of fibroids via myomectomy, for example, can negatively impact the entire uterine wall, leaving it unstable and prone to heavy bleeding. This can, in some cases, warrant a complete hysterectomy. Blood clots are also known to occur in higher frequency with a myomectomy procedure. In some cases, the fibroids grow back.4 
UFE tends to be less impactful on the uterus as a whole. Without a need for stitches, scarring is minimal, and down time is negligible. The embolization of fibroids generally causes them to shrink permanently, and regrowth is rare.5     

Some of the UFE advantages include:
No hospital stay

No general anesthesia

No stitches

No blood loss

No risk of hysterectomy 

No major scars

No surgical risks
Your doctor will of course provide you with their opinion of which procedure is most appropriate when it comes to treating your fibroids. However, it's helpful to be aware of the key differences between myomectomy and UFE prior to meeting with your physician to discuss each treatment, in order to be fully prepared.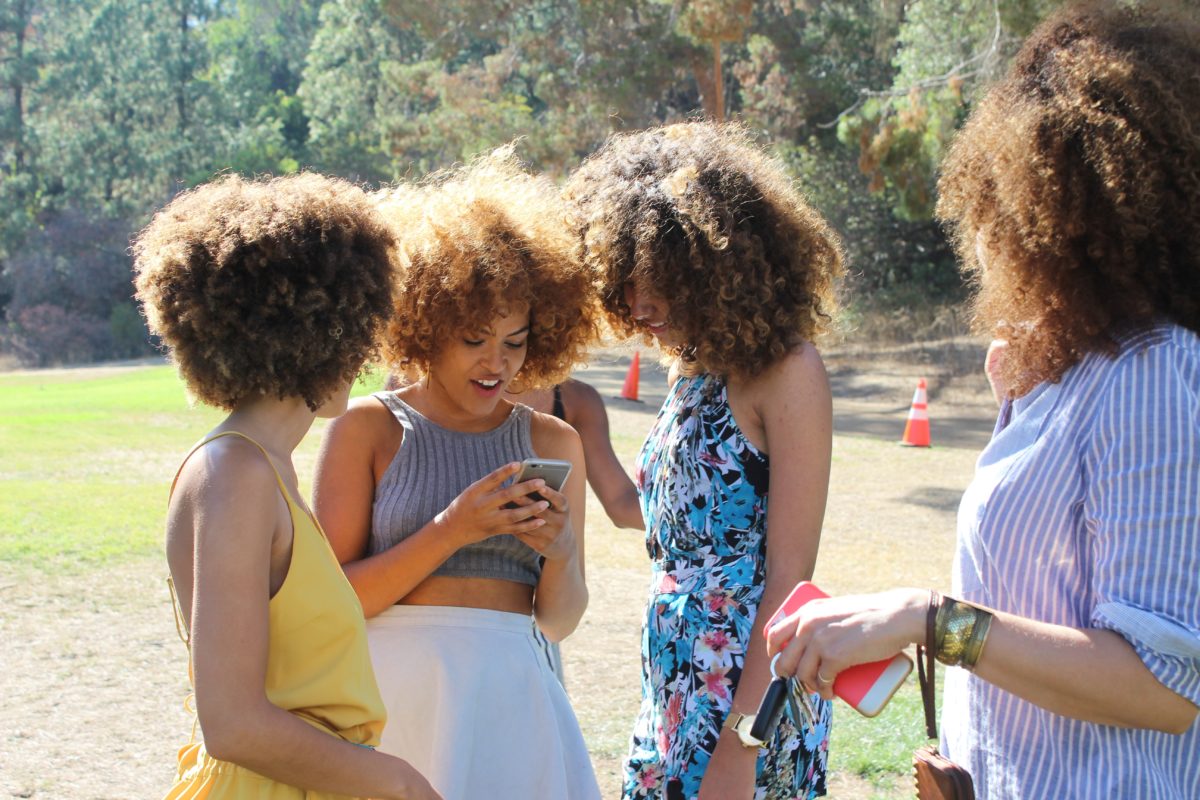 We are Here to Help
Request a consultation
 to meet with our fibroid specialist who will review your imaging, labs and history to determine if you are candidate for the procedure, and the outcomes you can expect. Each woman is an individual and should discuss the potential risks and benefits of fibroid embolization and other treatments with our doctor to decide which option is best for her.
Consultations are available via an online video telehealth platform or in person at one of the offices in Los Angeles, Orange County or San Diego.  Why should you choose us? Read here.
1. Yasushi et al. Recurrence of uterine myoma after myomectomy: Open myomectomy versus laparoscopic myomectomy. J Obstet Gynaecol Res. 2018 Feb; 44(2): 298–302.
2. Bernadi et al. Laparoscopic myomectomy: a 6-year follow-up single-center cohort analysis of fertility and obstetric outcome measures. Archives of Gynecology and Obstetrics volume 290, pages87–91(2014).
3. Spies et al. Initial Results from Uterine Fibroid Embolization for Symptomatic Leiomyomata. J Vasc Interv Radiol 1999 Oct;10(9):1149-57.
4. Fauconnier et al. Recurrence of leiomyomata after myomectomy. Human Reproduction Update, Volume 6, Issue 6, November 2000, Pages 595–602.
5. Adler et al. Uterine fibroid embolization: nonsurgical treatment for symptomatic fibroids. J Am Coll Surg. 2001 Jan;192(1):95-105.
The above information explains what is involved and the possible risks. It is not meant to be a substitute for informed discussion between you and your doctor but can act as a starting point for such a discussion. 
The above information explains what is involved and the possible risks. It is not meant to be a substitute for informed discussion between you and your doctor but can act as a starting point for such a discussion.