Do You Really Need a Hysterectomy?
Hysterectomy—as a permanent solution for uterine fibroids—should be considered a treatment of last resort due to its invasive nature and organ loss. However, fibroids continue to be the number one reason hysterectomies are performed and the surgery itself is the second most common surgery performed in the United States.1 Nearly 1 in 5 hysterectomies for benign problems were found to be unnecessary. 38% of women are subject to hysterectomy for non-cancerous conditions. Black women are subject to hysterectomy 2.4 more than white women, without being offered less invasive options. Patients may be offered a hysterectomy for any of the following debilitating symptoms:
Abnormal uterine bleeding
Pelvic pain
Cancers of the reproductive system 
Uterine prolapse (uterus protrudes from the vagina)
Uterine fibroids
Adenomyosis (uterine wall thickening)
Endometriosis
Delivery complications
Pacenta accreta
Black Women Subject to Hysterectomy
2.4x
more than White Women
Because of the permanence of a hysterectomy, other more conservative treatments should be considered first for non-cancerous reasons.2 For fibroids, this includes myomectomy (surgical removal of the fibroid) and uterine fibroid embolization (UFE), which is the least invasive option.
If these less invasive methods fail, then proceeding with a hysterectomy may be warranted. Hysterectomy can be performed in one of four ways—open, laparoscopic, vaginal, and/or robotic—and fall into three types—partial, total, and/or radical. The details and indications for each are discussed below:
1. Partial hysterectomy (also called subtotal, or supracervical) —this type of hysterectomy removes only the upper portion of your uterus. The cervix (opening to the uterine cavity) is left intact.
2. Total hysterectomy — the entire uterus and the cervix is removed in a total hysterectomy.
3. Radical hysterectomy — the most invasive of the three types of hysterectomy, a radical hysterectomy removes the uterus, cervix, top of vagina, and any questionable tissue the surgeon deems necessary. This is often necessary when cancer or adenomyosis is present.
4. An additional consideration when having your uterus removed is whether or not you'll also need your ovaries taken out (oophorectomy), your fallopian tubes removed (salpingectomy), or both together. This additional surgery will render you sterile and can trigger premature menopause.
38%

of Women

under 40
Subject to Hysterectomy for Non-Cancerous Reasons Found Uneccessary
Hysterectomy Recovery
Recovery time varies depending on the method of surgery performed. Typically, the less invasive the surgery, the faster the recovery time, (as well as less scarring, pain, and chance of infection). Most patients can expect a return to normal activities in the range of 4-6 weeks. All hysterectomy procedures require a hospital stay, ranging from 2-5 days. Pain control, monitoring of wound healing and mobility to prevent blood clots from forming in your legs are the main focuses of the hospital stay. Depending on whether you have a vaginal or abdominal hysterectomy, there will be instructions on how to care for your surgical site/wound once home. Most women will have dark red to brown discharge for 7-10 days, but it can last as long as 6 weeks. Following surgery, you cannot lift anything heavy for the recovery period specified by your physician. Twisting, bending, and intercourse are also prohibited during this time. You'll be expected back in your doctor's office for a wound check and post-op visit. If your ovaries are removed at the same time as your uterus, your doctor may discuss hormone replacement therapy with you. The onset of premature menopause can be abrupt and disruptive. Many women find the symptoms unpleasant and it can take time to balance and replace hormones. These changes affect both the physical body in terms of night sweats, hot flashes, and exhaustion, but also can negatively affect a woman's mental health. Mood changes, anxiety, and mental fatigue are all common symptoms of menopause.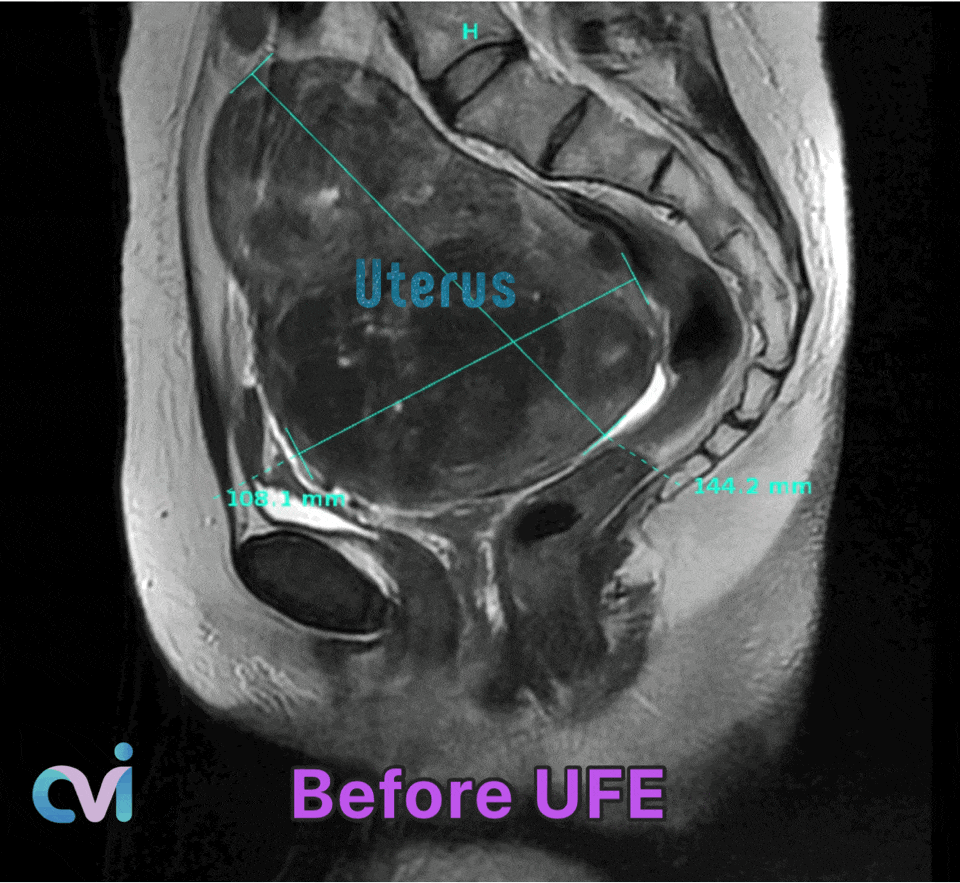 Hysterectomy Surgical Risks
Any major surgery comes with risk, and a hysterectomy is considered a major medical procedure. As with all surgeries there is risk of:
Infection or abscess formation
Pain lasting outside the recovery window
Persistent pelvic pain
Blood clots in the legs or lungs
General anesthesia complications
Ureter ligation or tear
Bladder tear 
Bowel tear or injury
Bleeding requiring blood transfusion
With a hysterectomy, there is an additional specific risk for developing fistulas, tunneling connections between organs formed from scar tissue in the abdominal cavity. There can also be a risk of bowel obstruction in the future due to adhesions of bowel, loops of bowel sticking to each other.3
Please note that although we strive to protect and secure our online communications, and use the security measures detailed in our Privacy Policy to protect your information, no data transmitted over the Internet can be guaranteed to be completely secure and no security measures are perfect or impenetrable. If you would like to transmit sensitive information to us, please contact us, without including the sensitive information, to arrange a more secure means of communication. By submitting this form you consent to receive text messages from CVI at the number provided. Msg & data rates may apply. Msg frequency varies. Unsubscribe at any time by replying STOP.
Post-Hysterectomy Carries Health Risks
Surgical removal of your uterus could be a life-altering operation, and not necessarily in a good way. Removing the uterus can have side effects ranging from bladder dysfunction to pelvic pain, scarring, and the inability to have orgasms. The risk of going into early menopause is two times higher after a hysterectomy. Hysterectomies in women under 35 can lead to mental health problems like depression. Women who've had hysterectomies are at risk for obesity, congestive heart failure and high blood pressure, with the risks being higher in younger women.
UFE vs Hysterectomy – Which is Right for You? 
As stated above, the choice to pursue a hysterectomy is also a choice to eliminate any chance of pregnancy in the future. The elimination of fertility is a major disadvantage following a hysterectomy. For that reason, this is not a good option for women of child-bearing age who wish to get pregnant.  There are also surgical risks and post-surgical changes that can occur as stated above.
 Other reasons to pursue a less invasive method—like uterine fibroid embolization (UFE)—should be considered as well. These include:
No hospital stay

No general anesthesia
No stitches
No blood loss
No loss of reproductive organs
No major scars
No surgical risks
UFE presents an appropriate option for up to two thirds of patients who wish to avoid a hysterectomy and the above risks.4 We encourage you to discuss your fibroid history to see if this alternative to hysterectomy is appropriate for you.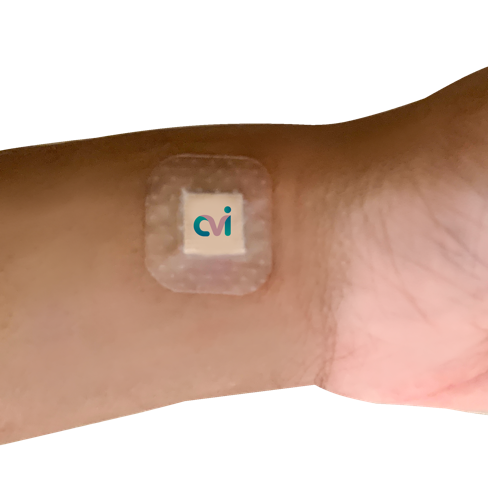 We are Here to Help
Request a consultation
 to meet with our fibroid specialist who will review your imaging, labs and history to determine if you are candidate for the procedure, and the outcomes you can expect. Each woman is an individual and should discuss the potential risks and benefits of fibroid embolization and other treatments with our doctor to decide which option is best for her.
Consultations are available via an online video telehealth platform or in person at one of the offices in Los Angeles, Orange County or San Diego.  Why should you choose us? Read here.
1.) Falcone, Tommaso MD, FRCSC, Walters, Mark D. MD. Hysterectomy for Benign Disease Obstetrics & Gynecology, 2008 March; 111(3): 753-767.
2.) Havryliuk, Y., Setton, R., Carlow, J. J., & Shaktman, B. D. (2017). Symptomatic Fibroid Management: Systematic Review of the Literature. JSLS : Journal of the Society of Laparoendoscopic Surgeons, 21(3), e2017.00041. 
3.) Clarke-Pearson, Daniel L. MD, Geller, Elizabeth J. MD. Complications of Hysterectomy, Obstetrics & Gynecology, 2013 March; 121(3): 654-673.
4.) de Bruijn, Annefleur M., J.K.Hehenkam, Wouter. Uterine artery embolization vs hysterectomy in the treatment of symptomatic uterine fibroids: 10-year outcomes from the randomized EMMY trial, American Journal of Obstetrics and Gynecology, 2016 December; 215(6): 745.e1-745.e12.
The above information explains what is involved and the possible risks. It is not meant to be a substitute for informed discussion between you and your doctor but can act as a starting point for such a discussion. 
The above information explains what is involved and the possible risks. It is not meant to be a substitute for informed discussion between you and your doctor but can act as a starting point for such a discussion.