Uterine Artery Embolization​
Uterine Artery Embolization (UAE) is the treatment of choice for our patients because it treats all fibroids and adenomyosis at once, avoids the removal of the uterus, requires no hospital stay and takes 60 minutes to complete. If you think you may be a good candidate for Uterine Artery Embolization, our specialist can help educate you about the UAE procedure and further determine if you would benefit from this treatment option.
Advantages of Uterine Artery Embolization Treatment over Surgery:
No stitches – only a small nick in the skin
No general anesthesia – moderate sedation, less risk
Outpatient procedure – performed in our outpatient center
No hospital stay – go Home the same day
Treats all fibroid types (unlike myomectomy)
Treats both fibroids and adenomyosis 
Saves your uterus (unlike hysterectomy)
Less downtime – most patients return to work in 2-7 days
Safe – fewer risks and complications, millions of women treated worldwide
Cost Effective – no lengthy hospital stay and associated bills
Significant symptom improvement
Virtually no blood loss (versus possible transfusions)
No burning or scraping – lining of the uterus remains intact
No cutting or scarring – only requires a BandAid on the skin
No recurrence – fibroids don't return like they do with myomectomy
No internal scarring – bleeding from surgery can cause scarring inside the abdomen causing issues with bowel in the future, called bowel obstruction
No risk of hysterectomy – myomectomy has a 10-20% risk of converting to hysterectomy intra-operatively 
No placental issue – myomectomy has a risk of placenta ingrowth into the uterus, also known as placental accreta.
No time frame for pregnancy – typically patients can try to get pregnant after 6 months, versus a best time frame of 6-12 months for myomectomy. 
No risk of blood transfusion – surgery has a risk of bleeding requiring transfusion, not uncommon to occur during myomectomy. This risk is virtually non-existent for UFE as the procedure blocks blood flow.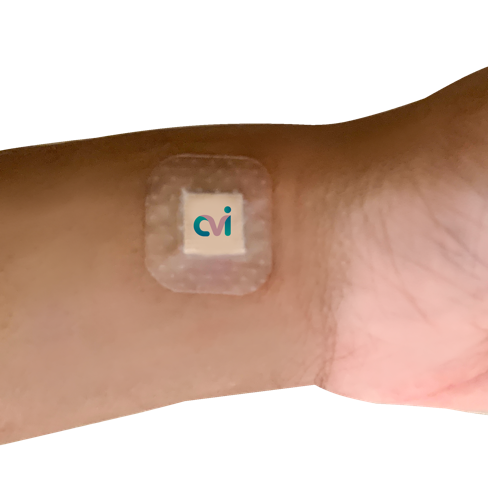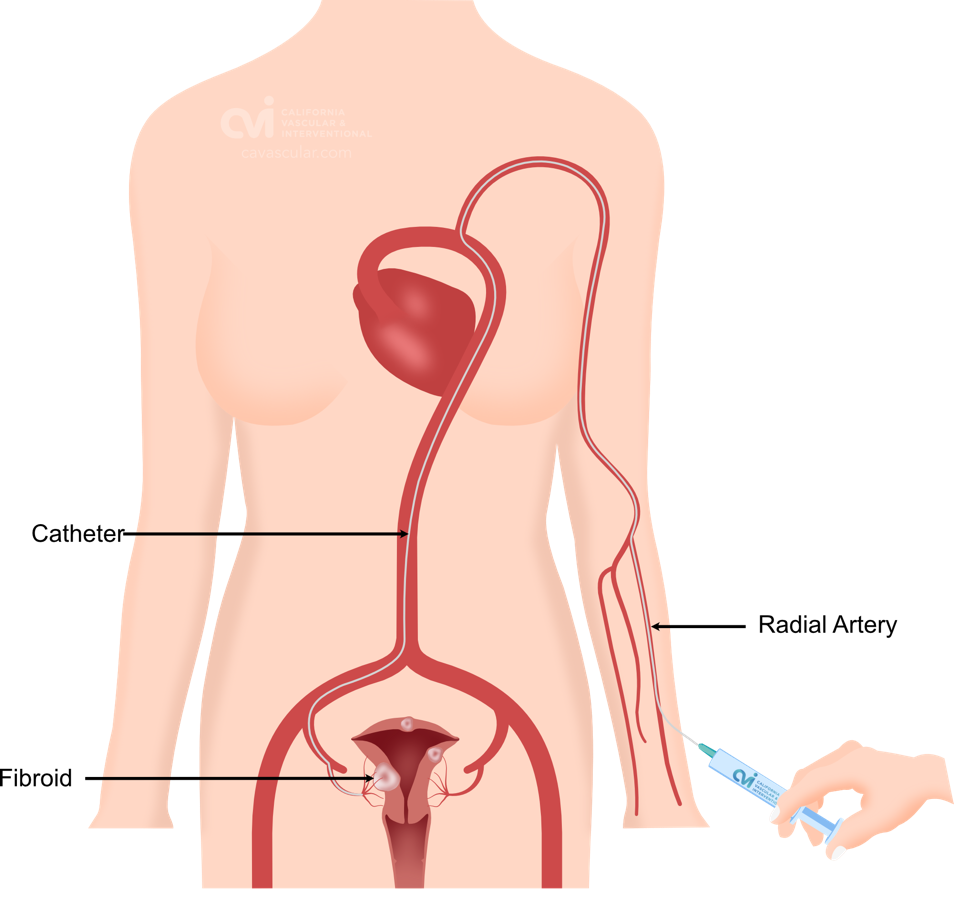 Less Downtime
Since there are no major incisions your body won't have to heal from the trauma surgery, tissue removal or effects of general anesthesia. Patients walk out of our center 2-4 hours after the procedure and are on their feet in 24 hours. Typical time to return to work is 2-7 days. 
Significant Relief
Embolization stops fibroid-related pain and excessive bleeding usually within 2 cycles. Once fibroids are deprived of blood supply, they stop growing and begin shrinking. As they shrink, so will fibroid-related symptoms. 
Keep your Uterus
Hysterectomy ends any chance of getting pregnant. Fibroid surgeries like myomectomy may cause uterine scarring and impact the ability conceive; you will likely need a caesarian section with a history of myomectomy. 50% of all myomectomy patients experience fibroid regrowth. Additionally the window for having a fibroid-free uterus optimal for pregnancy, is often 6 months to a year. 
Embolization helps preserve your uterus and fertility. There's no fibroid re-growth, so you can get pregnant when you're ready, rather than racing against time. Many women in our practice have had normal healthy pregnancies following the UFE procedure, most of which were first time mothers. 
We are Here to Help 
Request a consultation to meet with our fibroid specialist who will review your imaging, labs and history to determine if you are candidate for the procedure, and the outcomes you can expect. Each woman is an individual and should discuss the potential risks and benefits of fibroid embolization and other treatments with our doctor to decide which option is best for her.
Consultations are available via an online video telehealth platform or in person at one of the offices in Los Angeles, Orange County or San Diego.  Why should you choose us? Read here.