Fibroid Ablation
One way of treating uterine fibroids is by laparoscopic surgery using a specialized needle that heats up and burns the fibroids; this has to be done separately for each fibroid. This is a recent treatment technique and is known as Acessa myometrial or fibroid ablation. Some patients may be candidates for this procedure, but what are the risks? Is everyone a candidate? Is it surgery? Keep reading to find out.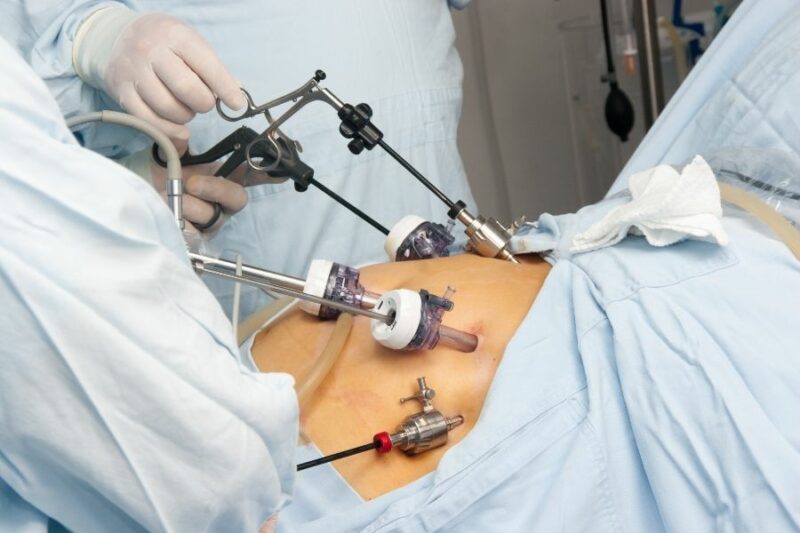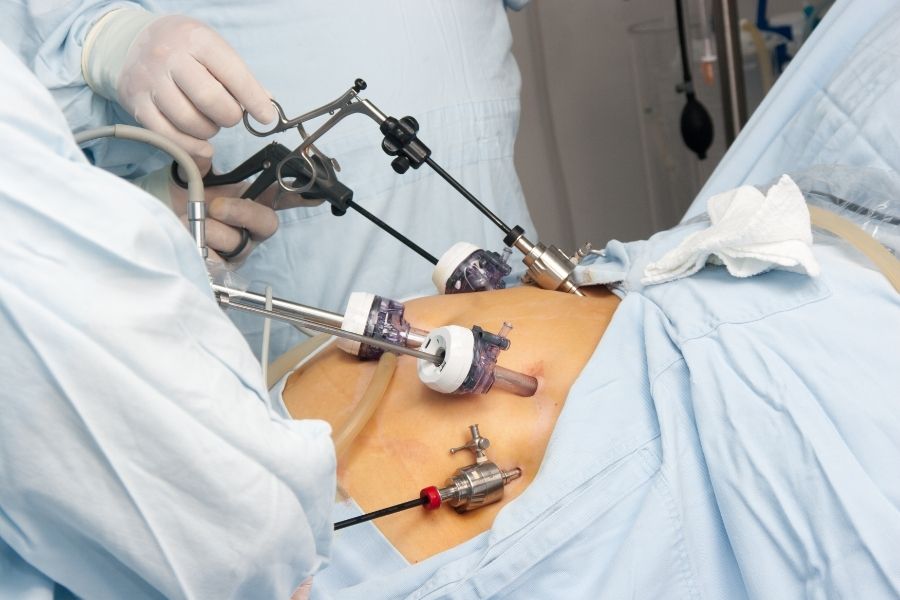 What is Acessa Fibroid Ablation?
Acessa is the trademark name for the medical device that burns tissues. It is achieved with the aid of a laparoscope, a camera that is placed into the abdomen after inflating it with air. Laparoscopic procedures are performed by making multiple incisions in the skin and inserting a small camera, as well as other "arms", inside the body through those incisions to monitor and assist the procedure.1
The Acessa handpiece consists of seven small needles that cut into the fibroid. When the machine is turned on, the needles are heated using radio-frequency. This causes the burning of the fibroid tissue, permanently preventing its ability to grow. The heat used to destroy each fibroid is controlled by time. If the radio-frequency is applied for too long the heat can extend into the uterine tissue causing injury. Because the needle only burns a limited region, this process needs to be done separately for each fibroid, and can easily take up to two hours or even longer for complex cases. The procedure is performed under general anesthesia, so it is necessary for the patient to be intubated, as radio-frequency can be quite painful.
What are the risks of Acessa Fibroid Ablation?
Acessa fibroid ablation carries certain risks that might make non-surgical treatments, such as the UFE, preferable. Perhaps the most significant of all the risks is pregnancy. Women who have undergone Acessa fibroid ablation have uterine linings that are unable to withstand pregnancies. Often, complications such as uterine rupture can also arise if the woman becomes pregnant at any point after the procedure. There is also not enough data to provide evidence that most women who undergo the Acessa procedure will have a successful pregnancy.
Other risks and limitations include the following:2
Pain and general discomfort
Adhesions with the risk of future bowel obstruction
General anesthesia complications
Transient amenorrhea
Skin burns
Organ trauma
Difficulty in urination
Hemorrhage of the vagina
Development of blood clots
Infections acquired during or after the surgery
Limitations of Acessa Myometrial Ablation
Acessa fibroid ablation can only treat fibroids that are located outside the uterine cavity, which makes it an inappropriate procedure for some patients. It is also quite difficult and sometimes inadvisable to treat fibroids larger than 10 cm using the Acessa method. Acessa ablation is not an effective procedure for adenomyosis.
Recovery From Acessa Fibroid Ablation
Women can return to their daily routine within four to five days. They may still feel some discomfort after this period, and complete recovery of the uterus may take up to a year.3 Fibroids can re-occur if they are not all treated.
Pregnancy after Fibroid Ablation
While pregnancy after undergoing the Acessa procedure is possible, it is highly inadvisable. The uterus is not able to support a fetus with its thinned-out lining after ablation, which can lead to uterine rupture. 5-7 People often practice birth control methods for extended time periods to prevent a pregnancy after receiving this treatment. Looking into other options such as myomectomy or uterine artery embolization may be a better approach for those interested in future pregnancy.
Cost of Acessa Fibroid Ablation
Acessa fibroid surgery is only covered by a few insurance companies, and can cost anywhere between $10,000 and $15,000 out of pocket, depending on the region and the facilities that you are using. The costs of the health plans also differ considerably. In contrast, the UFE procedure is covered by every private insurance company.
Uterine Fibroid Embolization (UFE) vs. Acessa Ablation
UFE and Acessa are both treatment options that can prevent women from losing their uterus, and are alternatives to myomectomy and hysterectomy.
UFE, unlike Acessa, is a non-surgical procedure that can treat all of the fibroids at once using a small vessel in the arm or leg. All fibroids can be targeted in one session irrespective of the size or number. It is performed by targeting the blood vessels that nourish the fibroids. Once these vessels are blocked, the fibroids shrink and die. This does not require any cutting or burning, which can violate the uterine tissue. The UFE procedure is performed by our highly trained and experienced Interventional Radiologist who is an image-guided specialist.
Because Acessa is a more invasive surgery that has to burn each fibroid, this surgery can take up to two hours or longer, and must be performed with general anesthesia due to the pain caused by burning tissues. UFE, on the other hand, only requires local and moderate sedation, which does not require intubation and avoids general anesthesia risks.
UFE is a quick and safe outpatient procedure that has a faster recovery. Patients are likely to opt for UFE because it is less invasive, has minimal risks, and a faster recovery.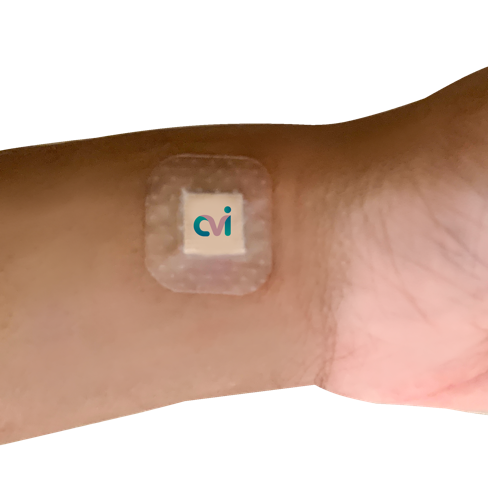 Some of the UFE advantages include:
No hospital stay
No general anesthesia
No stitches
No blood loss
No risk of hysterectomy 
No major scars
No surgical risks
 Read more about the Advantages of UFE (click here)
Your doctor will of course provide you with their opinion of which procedure is most appropriate when it comes to treating your fibroids. However, it's helpful to be aware of the key differences between myomectomy and UFE prior to meeting with your physician to discuss each treatment, in order to be fully prepared.
Please note that although we strive to protect and secure our online communications, and use the security measures detailed in our Privacy Policy to protect your information, no data transmitted over the Internet can be guaranteed to be completely secure and no security measures are perfect or impenetrable. If you would like to transmit sensitive information to us, please contact us, without including the sensitive information, to arrange a more secure means of communication. By submitting this form you consent to receive text messages from CVI at the number provided. Msg & data rates may apply. Msg frequency varies. Unsubscribe at any time by replying STOP.
Non-Surgical Uterine Fibroid Embolization (UFE) Treatment
The UFE procedure is far less invasive than the alternative surgical options, yet equally effective at controlling symptoms.4 
During a UFE treatment  a tiny catheter is placed into the artery of the arm or top of the leg. A catheter is then advanced into pelvis and in the artery of the uterus using ultrasound and x-ray guidance. This allows the treatment to be performed without surgical incisions. Then small beads are placed into the fibroid's vasculature lodging into and blocking the fibroids blood flow and nourishment. The blood flow to the uterus however is still preserved, which can be seen on the follow up MRIs. 
As the fibroids shrink in size, the patient's symptoms resolve over the next 4-8 weeks. The procedure is performed with a local anesthetic and moderate sedation and thus the UFE can be done outside the hospital in our state-of-the-art vascular center, which does not require an overnight stay. This procedure can be performed safely on patients of any age, because of its limited invasiveness and absence of general anesthesia. Additionally, because the incision made is so small, little scarring occurs, thus making it a more appealing choice for younger women who want to maintain a scar-free abdomen.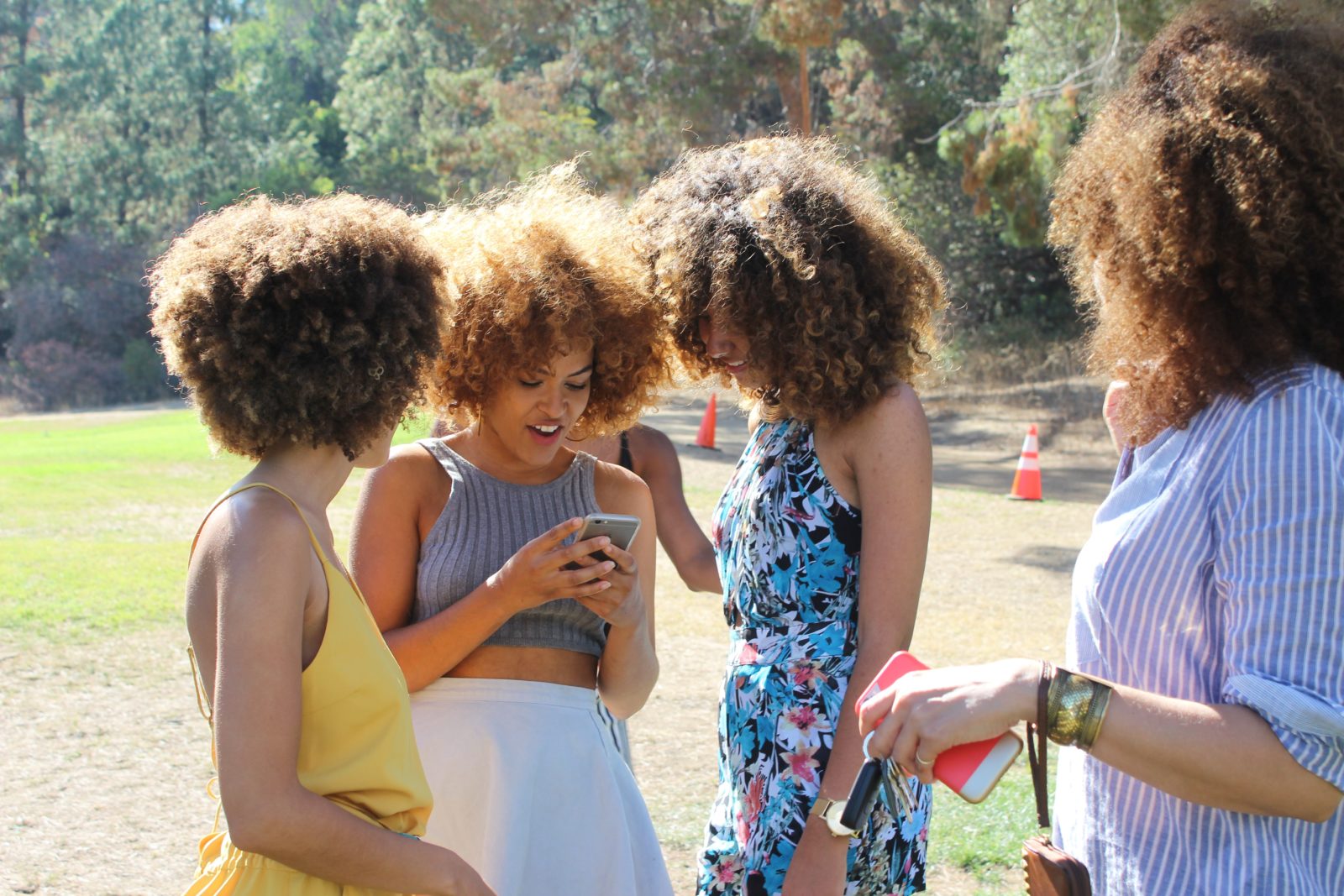 We are Here to Help
Request a consultation to meet with our fibroid specialist who will review your imaging, labs and history to determine if you are candidate for the procedure, and the outcomes you can expect. Each woman is an individual and should discuss the potential risks and benefits of fibroid embolization and other treatments with our doctor to decide which option is best for her.
Consultations are available via an online video telehealth platform or in person at one of the offices in Los Angeles, Orange County or San Diego.  Why should you choose us? Read here.
1. Levine DJ. Radiofrequency Ablation of Symptomatic Uterine Fibroids: The Acessa™ Procedure. Journal of minimally invasive gynecology. 2015 Nov 1;22(6):S135.
2. Lee BB, Steve PY. Radiofrequency ablation of uterine fibroids: a review. Current Obstetrics and gynecology reports. 2016 Dec;5(4):318-24.
3. Braun KM, Sheridan M, Latif EZ, Regush L, Maksymowicz A, Weins L, Bedaiwy MA, Tyson N, Davidson MJ, Sanders BH. Surgeons' early experience with the Acessa™ procedure: gaining proficiency with new technology. International journal of women's health. 2016;8:669.
4. Spies et al. Initial Results from Uterine Fibroid Embolization for Symptomatic Leiomyomata. J Vasc Interv Radiol 1999 Oct;10(9):1149-57.
5. Kim, CH., Kim, SR., Lee, H., Kim, SH., Chae, HD., Kang, BM. (2010) Transvaginal ultrasound-guided radiofrequency myolysis for uterine myomas. Human Reproduction 26(3): 559-563.
6. Yang, Y., Zhang, J., Han, Z., Yu, M., Ma, X., Zhou, H., Hao, Y., Zhao, Y., Dong, X., Ge, H. (2014) Ultrasound-guided percutaneous microwave ablation for submucosal uterine fibroids. Journal of Minimally Invasive Gynecology 21: 436-441.
7. Bergamini, V., Ghezzi, F., Cromi, A., Bellini, G., Zanconato, G., Scarperi, S., Franchi, M. (2005) Laparoscopic radiofrequency thermal ablation: a new approach to symptomatic uterine myomas. American Journal of Obstetrics and Gynecology 192: 768-773.
The above information explains what is involved and the possible risks. It is not meant to be a substitute for informed discussion between you and your doctor but can act as a starting point for such a discussion.