Uterine Fibroids
Uterine leiomyomas or fibroids are one of the most common conditions to affect women. These benign growths often develop in women of childbearing age and are diagnosed in 70-80% of women during their reproductive years.1 Treatment for symptomatic uterine fibroids includes expectant medical management (symptom control) and surgery (hysterectomy or surgical removal of the uterus). But there is also a treatment that bridges the gap between these two treatment modalities – a minimally-invasive, non-surgical procedure called uterine fibroid embolization.
Uterine Artery Embolization (UAE)
UAE is a minimally invasive, non-surgical treatment for non-cancerous tumors in the uterus called uterine leiomyomas or uterine fibroids. The procedure is performed by our double board certified Vascular & Interventional Radiologist in our outpatient center. Recovery after UAE is considerably faster than the surgical alternatives.
The procedure involves injecting very small, sand-like particles into the blood vessels of the uterine fibroids or abnormal adenomyosis tissue. These particles block the blood supply leading to a gradual resolution of symptoms.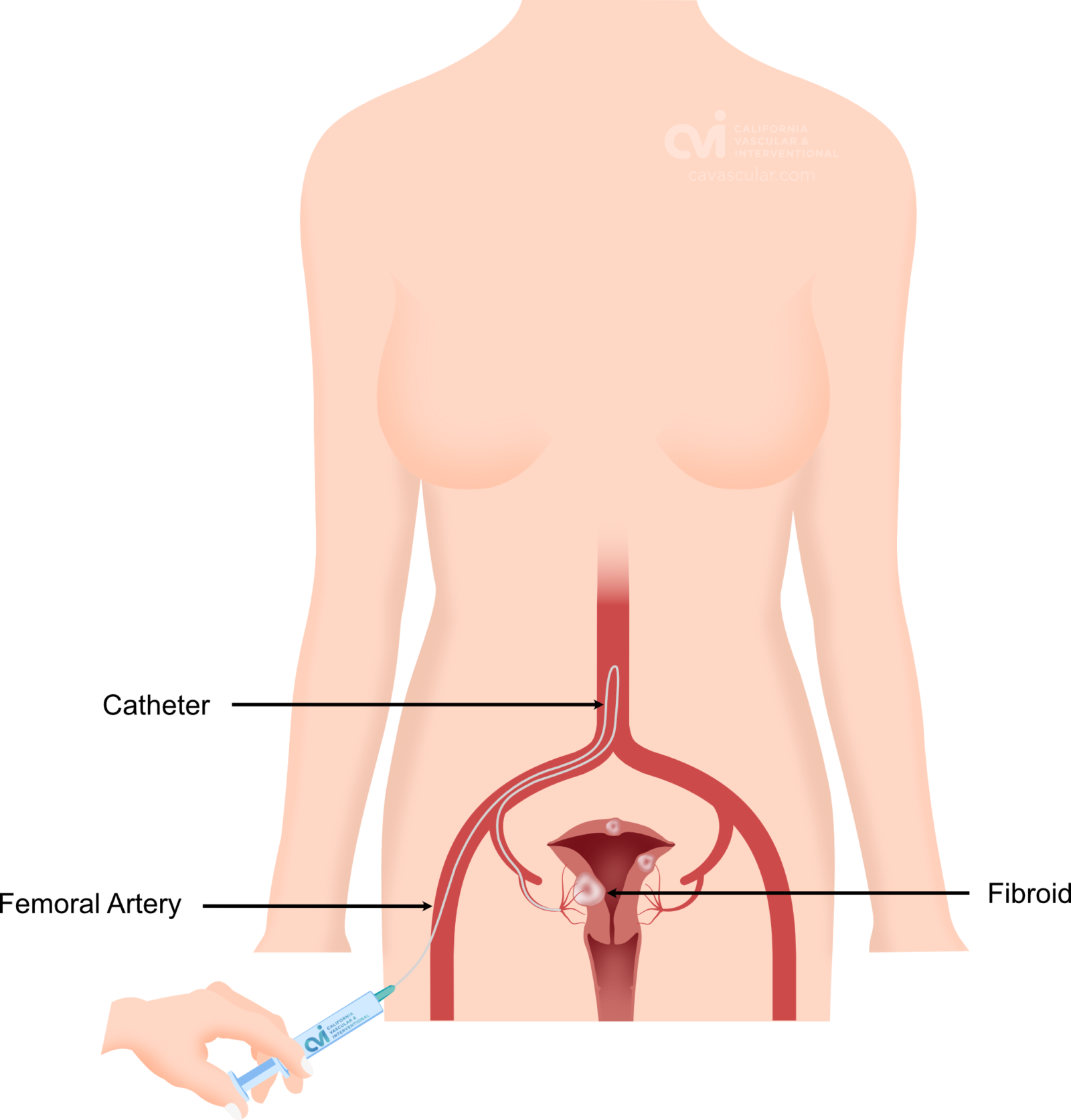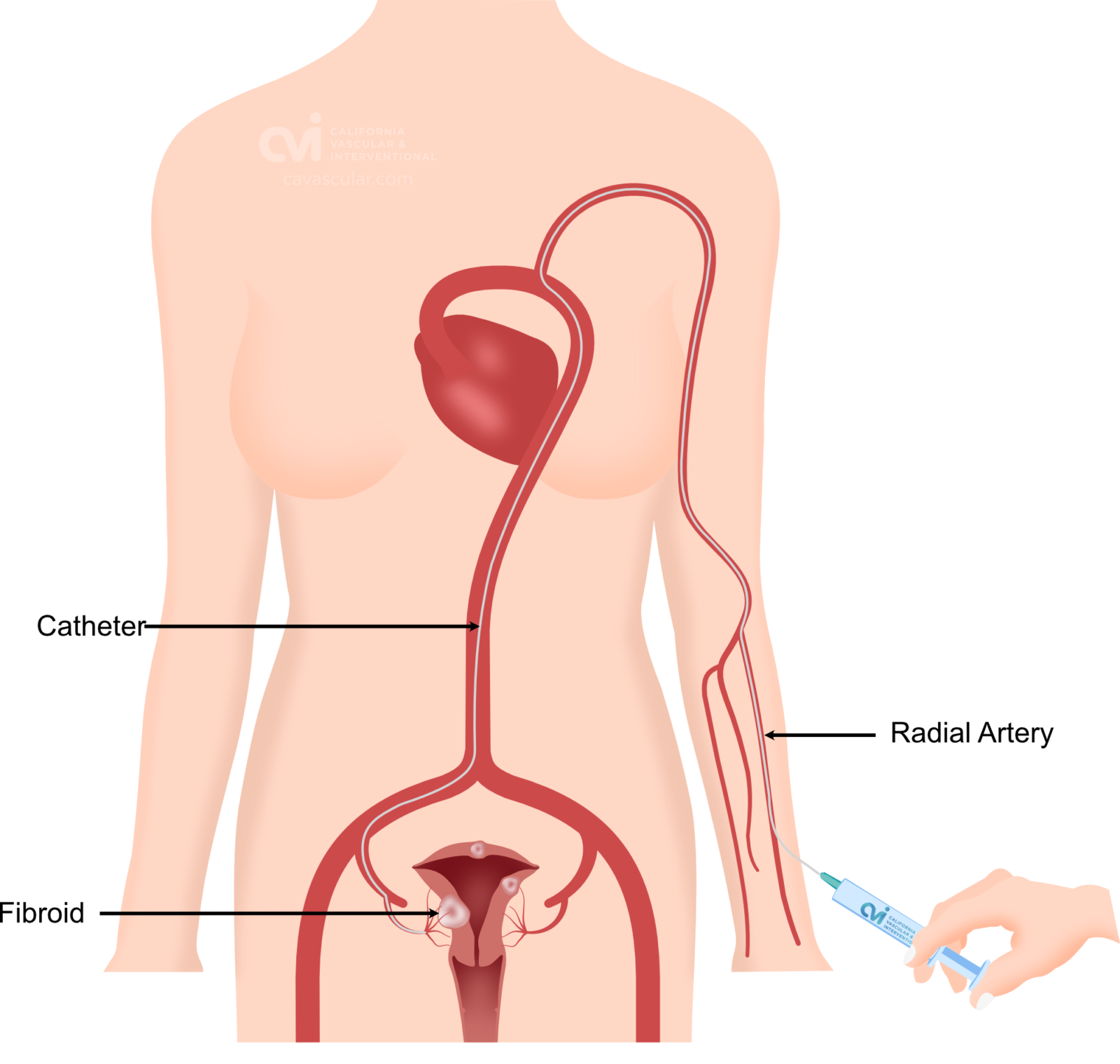 Uterine Artery Embolization – Radial or Femoral?
There are two ways of performing the UAE procedure.
To perform uterine artery embolization a tiny nick in the skin is made and a small tube called a "sheath" is placed in the main blood vessel to allow a working access. Then using smaller catheters, the beads are delivered to the abnormal tissues.
Traditionally this procedure has been performed through the groin, known as the "femoral approach." The femoral artery is a large vessel that can be easily accessed, even without ultrasound. However, there are some downsides:
Disadvantages of femoral UAE:
Bleeding: The risk of bleeding is higher with this approach as the vessel is larger. Lengthy compression may be required to prevent post-procedure bleeding if the closure device fails.
Need for closure device: Due to the larger vessel size, a closure device needs to be used to close the hole in the blood vessel.
Immobility: Patients are required to lie flat for 2 hours with use of a closure device, and 4-6 hours if there is failure of the closure device.
Vascular injury: Blood vessel injury can result in a tear or bleeding into the groin, vascular closure devices can also have their own set of complications to the vessel depending on the type used.
Limitation: Not ideal in patients that are obese as it is difficult to access this deep artery and stop bleeding if it occurs.
As medicine advanced and catheters became smaller, a new approach was developed through the arm. This is called the "radial approach." There are key advantages to recovery and lower risk with radial access.
Advantages of radial UAE:
Faster recovery: Patients can sit up and be discharged without prolonged bed rest.
Faster ambulation: Patients can walk right away.
Preserved modesty: Only the arm is exposed (no undressing or groin exposure).
Lower risk of bleeding: Smaller superficial vessel, which is easier to control any bleeding if it occurs; ideal for elderly, patients on blood thinner or those with anemia.
No need for vascular closure devices: A special wrist band is worn for 1 hour to achieve closure of the access into the blood vessel.
Vascular injury: In the event of an injury to the radial artery there is less risk as the hand has a dual blood supply.
Disadvantages of radial UAE:
Not everyone is a candidate: See below.
Technical difficulty: Radial artery is much smaller and more challenging to access. Not all doctors are trained and experienced in this approach.
Learning curve: Radial access requires ultrasound imaging, there is a learning curve to this technique that many clinicians struggle with
Our fibroid specialist performs over 95% of the UAE procedures through the radial approach with a 100% technical success rate. Make sure your UAE specialist has experience in ultrasound guided procedures with the technical know-how to successfully perform the radial UAE.
Good Candidate for Radial UAE
Before starting the procedure, our specialist will evaluate your arm to make sure the vessel is large enough to accommodate the sheath, and that there is adequate dual blood supply to the hand. If you pass both tests, then you are a good candidate for the radial approach. In rare circumstances, a very tall patient may not be a candidate if the catheters cannot reach the pelvis from the arm. If you are not a good candidate for the radial approach, then UAE will be performed through the traditional femoral approach.
Radial vs Femoral UAE – Results
Both approaches have similar success rates as the treatment is ultimately the same, beads are placed into the fibroid and/or adenomyosis arteries. The only difference is how the catheter is delivered to the pelvis. Both also have low rates of vascular access complication.2 However, the radial approach is less traumatic and less painful for patients and has a lower risk.3 The radial approach via the arm also allows patients to sit up and move soon after the procedure, which increases patient satisfaction and comfort.
Experts and staff report the radial approach UAE to be superior for uterine artery embolization due to its safety profile and patient satisfaction. Did you know that cardiologists now perform most coronary angiogram procedures using the radial approach?
Why California Fibroid Center?
At CVI, we provide devoted and specialized care for embolization. All clinical decisions are centered on the patient because CVI is owned and controlled by our physician, who is an embolization expert. The doctor has the freedom to spend as much time as needed for patient consultations and medical procedures. Clinical decisions are made based on what is best for you and your treatment, and not influenced by the interests of a profit-driven hedge fund company. The staff are highly trained and dedicated to the patient experience. This allows us to provide the best care and experience for our patients.
Women continue to be thrilled with the totality of their care experience facilitated by our patient-centered approach. Read more about our practice here.
Patient Centered. Dedicated. Comprehensive.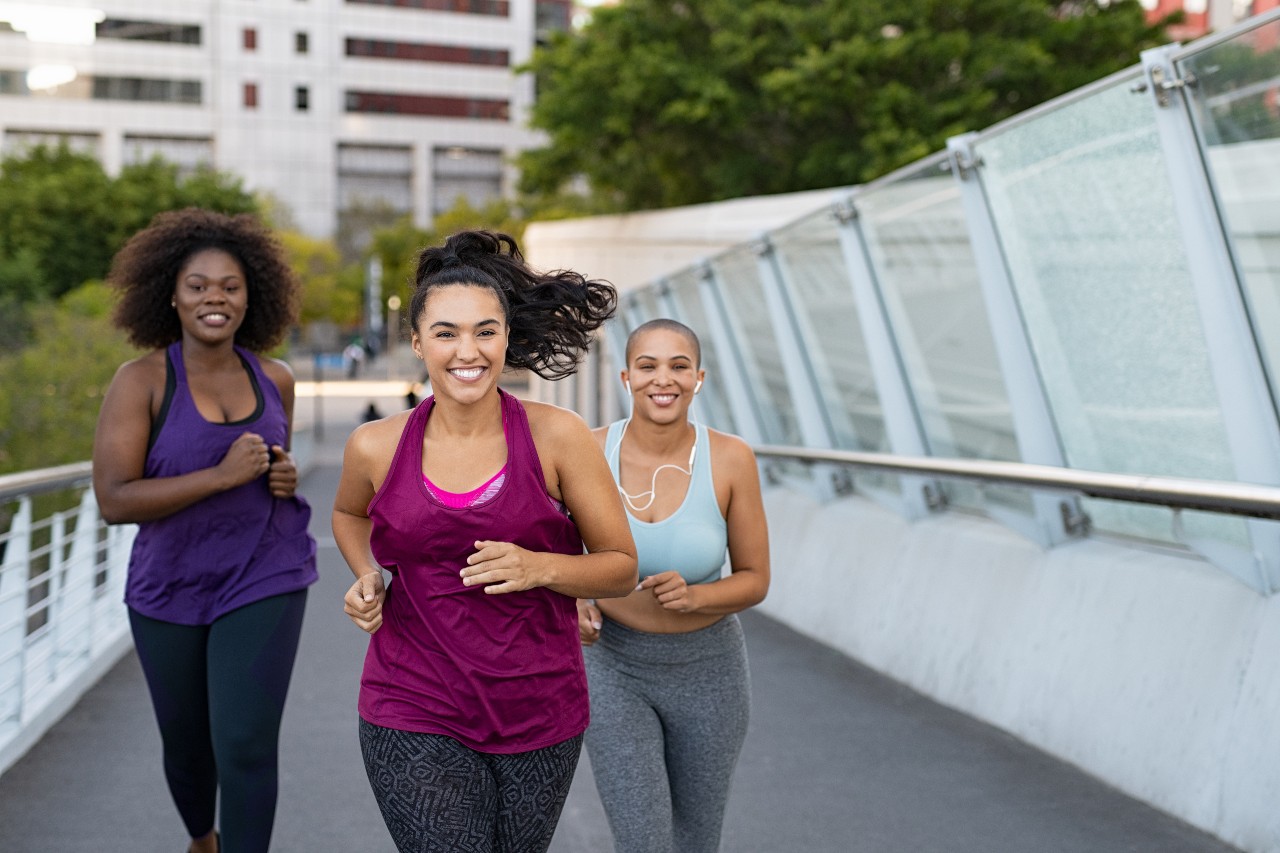 We are Here to Help
Request a consultation
to meet with our fibroid specialist who will review your imaging, labs and history to determine if you are a candidate for the procedure, and the outcomes you can expect. Each woman is an individual and should discuss the potential risks and benefits of fibroid embolization and other treatments with our doctor to decide which option is best for her.
Consultations are available via an online video telehealth platform or in person at one of the offices in Los Angeles, Orange County or San Diego.  Why should you choose us? Read here.
Giuliani E, As-Sanie S, Marsh Erica E. Epidemiology and management of uterine fibroids. International Journal of Gynecology and Obstetrics. Vol. 149, Issue 1, Page 3-9. https://doi.org/10.1002/ijgo.13102 Available online at 
Gjoreski A, Gjoreski J, Nancheva A. Uterine Fibroid Embolization via Transradial versus Transfemoral Arterial Access: Technical Results. Open Access Maced J Med Sci. 2019;7(4):579-582. Published 2019 Feb 25. doi:10.3889/oamjms.2019.163. Available online at 
Nakhaei M, Mojtahedi A, Faintuch S, Sarwar A, Brook OR. Transradial and Transfemoral Uterine Fibroid Embolization Comparative Study: Technical and Clinical Outcomes. J Vasc Interv Radiol. 2020 Jan;31(1):123-129. doi: 10.1016/j.jvir.2019.08.016. Epub 2019 Nov 23. PMID: 31771890. Available online at